Our Products &
Services
The aim of AHAsolar Technologies is conenct multiple stakeholders on a single platform to accelerate the adoption of Clean Energy
Software for Solar PV Installers to Manage and Design Projects
Project Management Software
Aha
Advisory
Transaction Advisory
Technical Consultancy for RE Projects
Aha
Energy
Fractional Ownership of RE Assets
Decentralized Solar Scale
Solar Calculator
We offer a common platform for end consumers and Solar PV Installers to become a part of the solar revolution.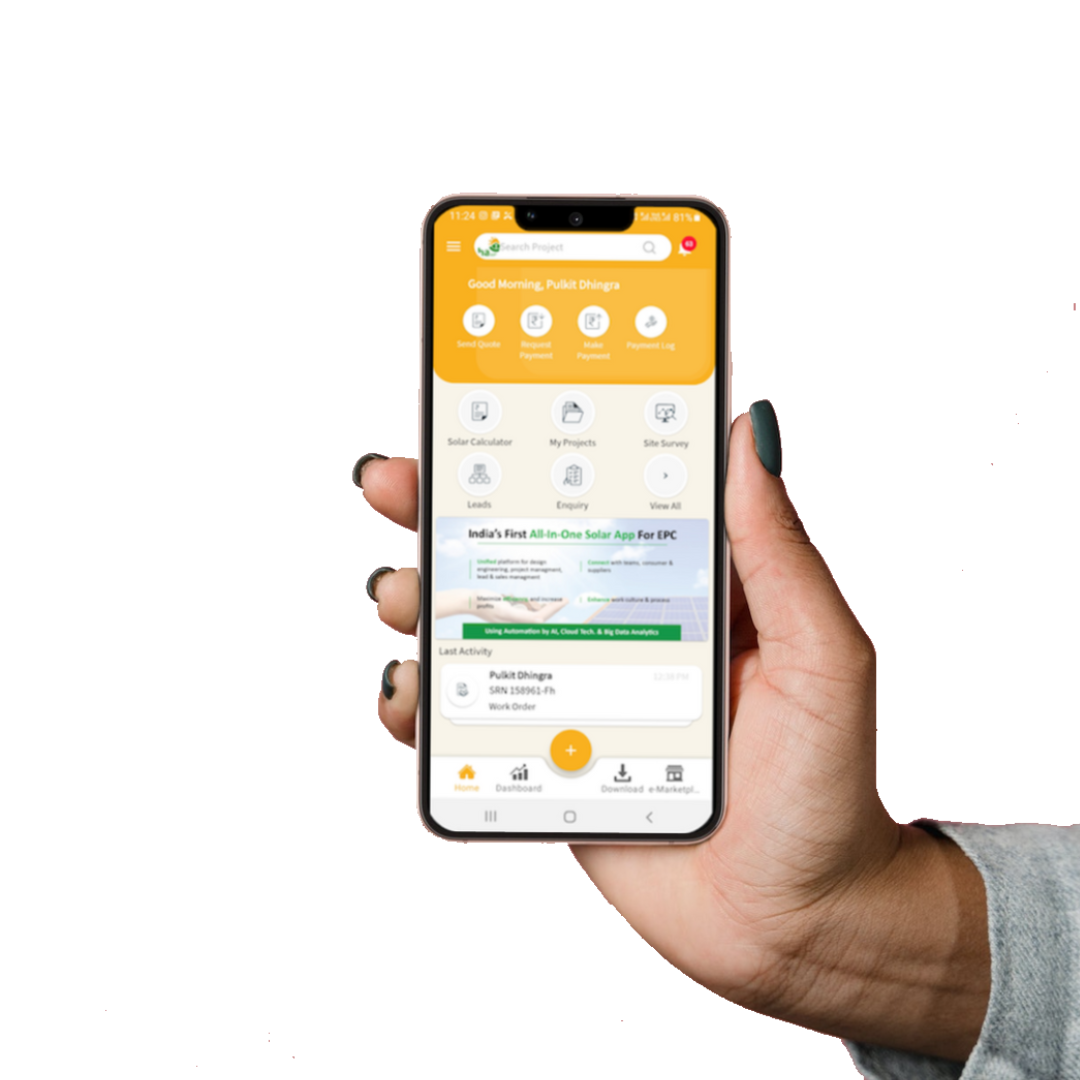 Why Choose AhaSolar Technologies

Solar Expertise
AHAsolar Technologies brings unparalleled expertise in the renewable energy sector, with a specialized focus on solar energy solutions. Our team of professionals possesses deep knowledge and experience, ensuring that we provide top-notch guidance and support tailored to your specific needs.

Credible Track Record
With a strong track record of successful projects and satisfied clients, AHAsolar Technologies has demonstrated its ability to deliver tangible results. We have a history of driving impactful transformations and enabling organizations to embrace solar energy solutions effectively.

Commitment to Sustainability
AHAsolar Technologies is dedicated to environmental sustainability. By choosing us, you align with a partner that shares your vision for a greener future. We actively work towards promoting solar energy solutions, empowering you to make a positive impact on the planet while achieving your renewable energy goals.
Our Presence
Our three services
Software for Solar PV Installer and Government Agencies
Advisory and Technical Consultancy Services for development of Solar Power Plants
Marketplace for Solar PV Installers and Manufacturer has a pan India presence making an Impact in the Solar Ecosystem.

We deliver these services with an objective of bringing two distrubtive technonlolgies of this decade i.e. Solar PV and Digital on single platform.